Department of Statistics MS.c and Ph.D. Program Interview Schedule
Department of Statistics MS.c and Ph.D. Program Interview Schedule
MS.c and Ph.D. Program Interview Date will be August 2nd, 2022, at 10:00 a.m. All interviews will be held in English and via Zoom. Please be in the Waiting Room of Zoom at least 15 minutes before your time slot.
The zoom link for the interview can be accessed from here.
The interview schedule is below.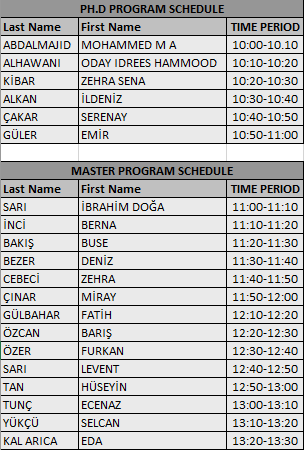 ---
Last Updated:
01/08/2022 - 10:42